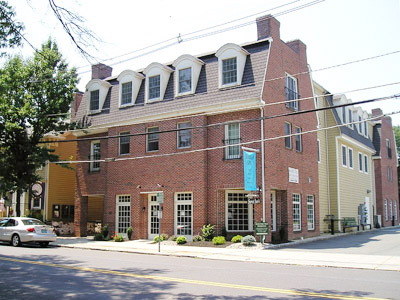 Pennington Court
This exciting combination of shopping and residential areas has been a strong contributor to the revitalization of downtown Pennington Borough. The buildings include a variety of apartments, available for monthly or longer term rent, plus shops and restaurants, with ample parking behind the building. It was fun watching the building construction progress.
Some Background of Pennington Court.
A collection of photos from when construction began in 1998, with some detail about which buildings were demolished and which building were renovated.
return to Pennngton Home Page
posted 2006 Apr